The nature and number of works in the Water Resources Department provided the Chandrababu Naidu regime the perfect opportunity for embezzling funds. It began by hiking the project cost in the name of cost escalation but it was the water conservation programmes like Neeru-Chettu and Farm Ponds scheme which turned out to be the money spinners.
Neeru Chettu-Programme was launched by former Chief Minister N Chandrababu Naidu in 2015 purportedly for conserving water resources.Under the programme the capacity of old village tanks and lakes which had become highly silted should be restored.
At the end of four years the programme cost the state exchequer Rs. 34,399 crore. Out of this amount, approximately Rs. 9,649.50 crore had reportedly gone into the pockets of TDP leaders; who were given all the contracts made available under this programme. They
completed only 25% of the work and swindled the rest of funds by producing old bills. In some cases they produced bills for works done elsewhere and they were accepted without any questions.
Another objective of this scheme was to supply the fertile soil, excavated from the beds of water bodies, to farmers free of cost. However, the soil ended up in the wrong place as the value of nomination works under the Neeru Chettu programme was increased from Rs. 5 lakh to Rs. 10 lakh. Contractors ended up selling it to realtors and brick kilns and earned flush money to the tune of Rs. 24,750 crore.
When it came to repairing the bunds and restoring the capacity of the village tanks, the TDP leaders ended up either doing the work superficially or just claimed bills for works that were already done. In some cases the TDP leaders did the work in tanks where it was not even necessary and made money in the bargain.
The entire programme turned out to be counter-productive. Instead of increasing the green cover, which was yet another objective of the programme, trees on the tank bunds were cut. In some places they dug up tank beds indiscriminately under the pretext of increasing the capacity of the water bodies.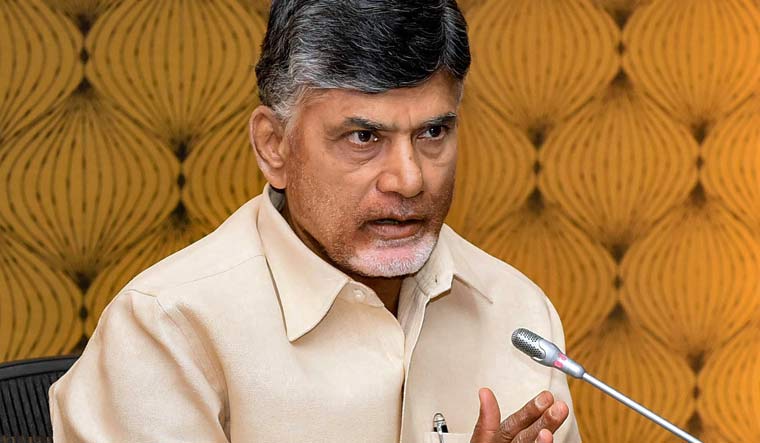 Farm ponds scam
Farm ponds have the double benefit of water conservation, —reducing running off and
recharging of groundwater. The TDP government closely monitored the groundwater levels and fixed 3 meters below ground level as minimum and 8 meters as maximum level for water. It used the farm ponds to promote awareness about groundwater levels. It even tried
to put restrictions on the use of groundwater.
TDP leaders have however been claiming bills for digging of farm ponds, which they never actually dug up. Across the state, 600 people have report made Rs. 500 crore, 50 people made Rs.100 crore and another 50 people made more than Rs. 50 crore, in this fashion,
according to estimates.